Thanks for hanging in there with me while I (slowly) put this tutorial together. It's been so interesting to see how the vinegar and steel wool mixture reacts to different types of wood. The first table,
here
, took on a grayish tone...but the one I've worked on for this tutorial has been a warm brownish.
If you'd like to see the first part of the tutorial, go
here
.
Next, I got a small can of Minwax stain in "Pickled Oak".
Pickling and liming are one in the same...I had to google both when I first heard of this technique. It's similar to a white wash, but oil based.
I applied it twice, wiping it off after about 10 minutes each time.
After I applied it the first time
Second time...you can see it's not soaking in immediately
Next, I mixed up a white wash solution. Nothing fancy from me.... I don't measure it out, I just put some water on a paper plate, dip a stir stick in white paint, and mix it around.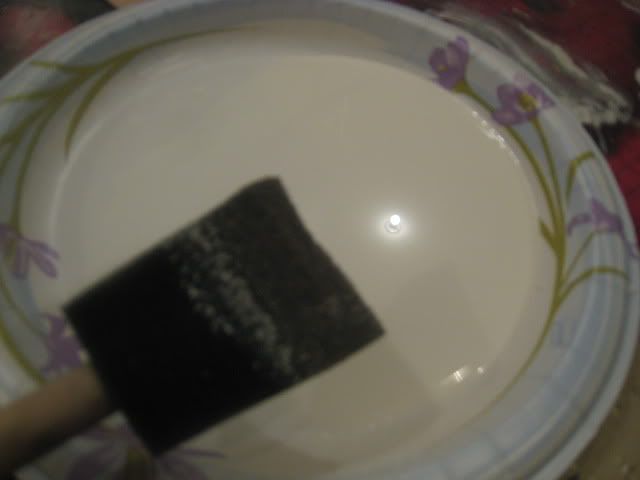 And because paper plates aren't the best in containing liquid, I spilled some on the garage floor...learn from me!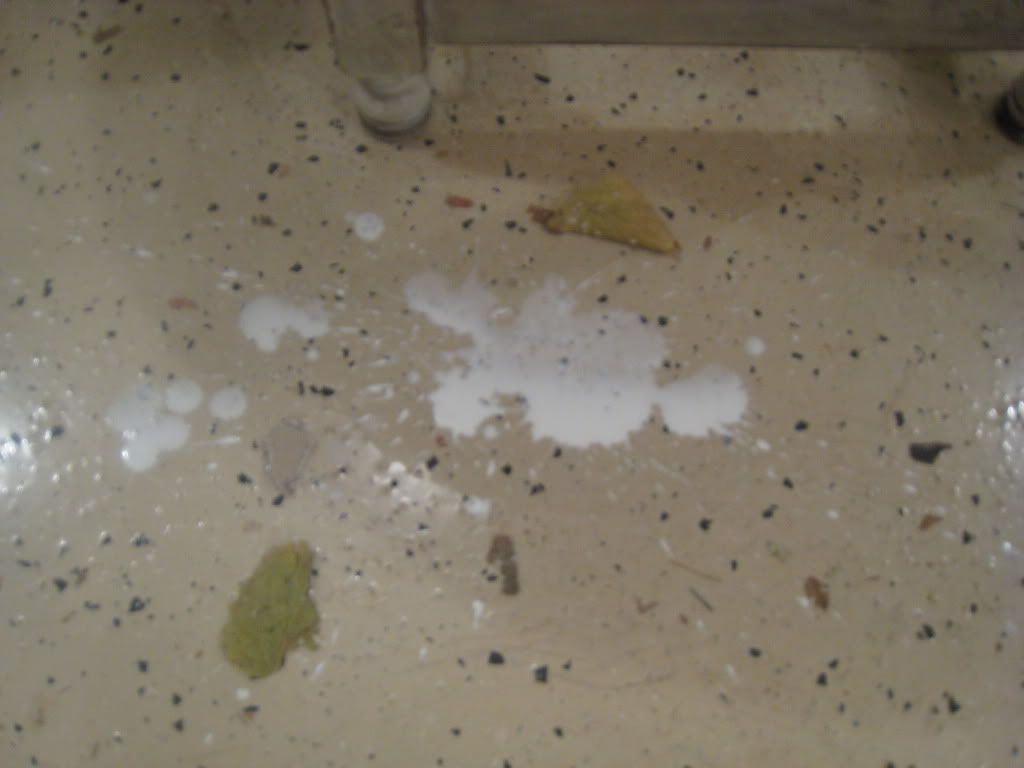 Here is the table during it's one and only coat of white wash...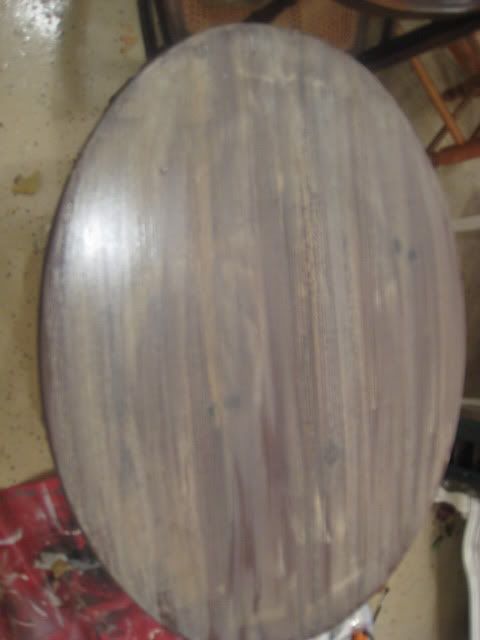 I let her sit like that for about 10 minutes, wiped it off, and she was done. I'm not sure how vinegar, steel wool, pickling stain and white wash work together to create this look, but I'm loving it.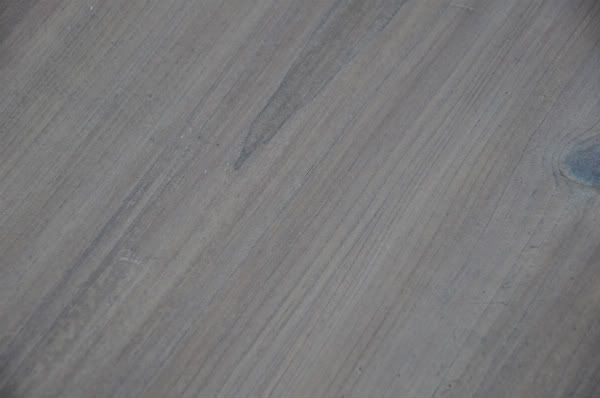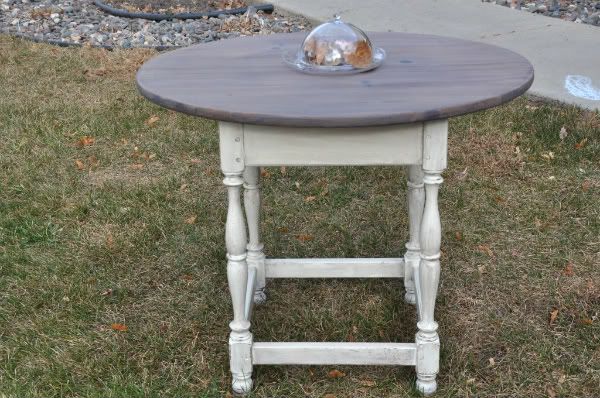 I distressed and heavily glazed the apron and legs. A dog had gotten to this table before I did, so I had no choice but to make this table dirtied up!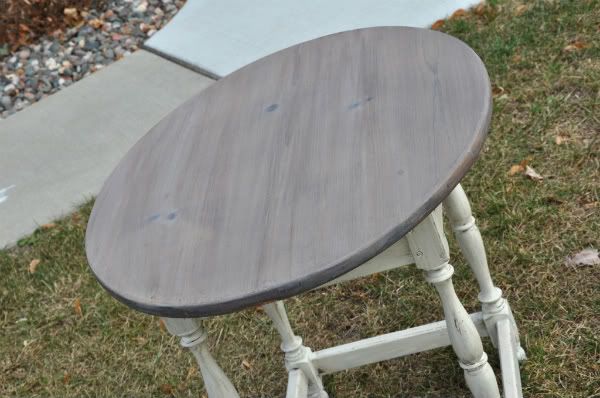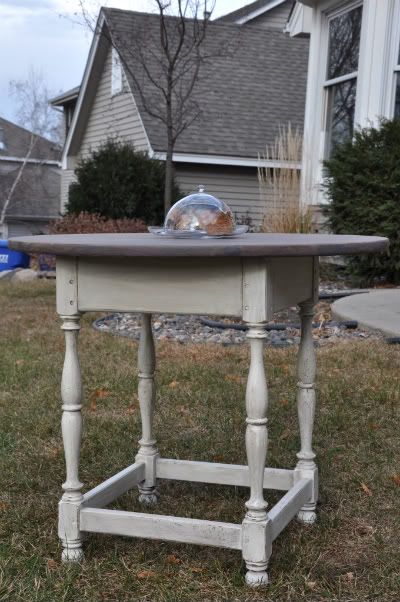 So what do you think? Will you be trying this technique? Which look do you like better...the vinegar and steel wool only or the whole shebang?
Please ask if you have questions...I'm not a great writer, so I imagine some peeps are confused!
~Allison