This little dresser has been just waiting for a makeover. I got it along with the bed that I made into a bench and this vanity that I love (but still hasn't sold!). It was a great bedroom set at one point, but must've been left in a humid place because the veneer was a MESS.
Before
After 2 coats of white paint, lightly sanding and waxing the top with a light tinted wax and glazing the body with dark walnut stain.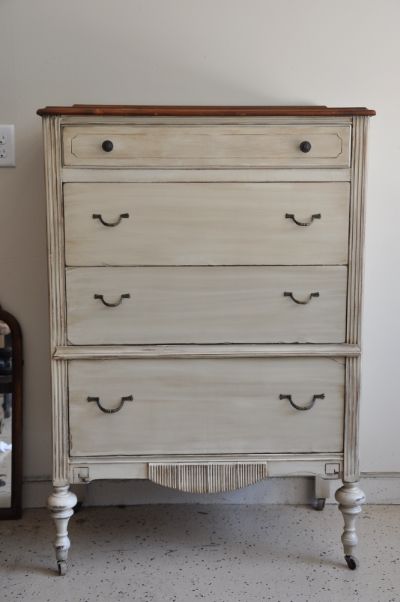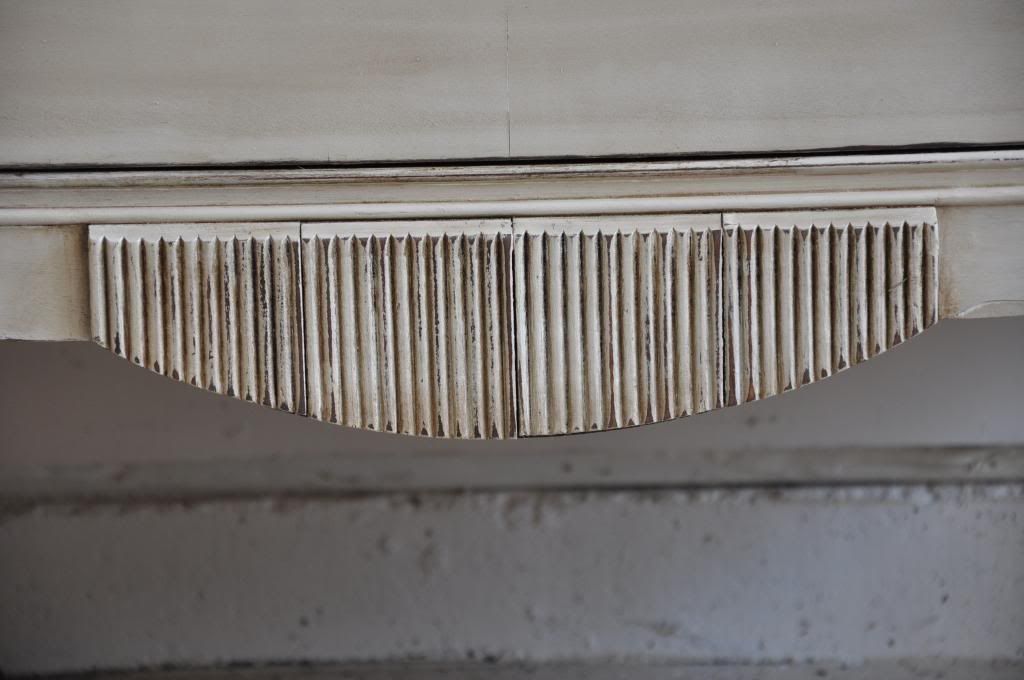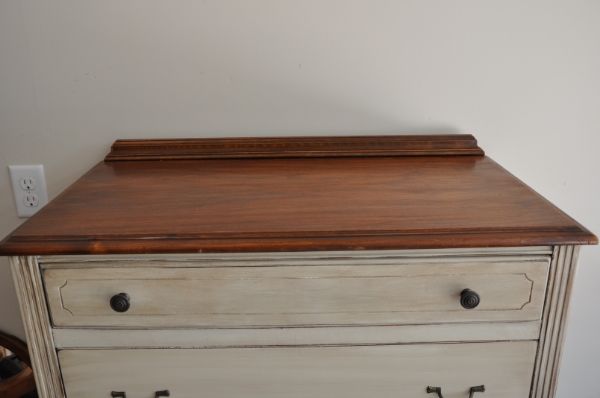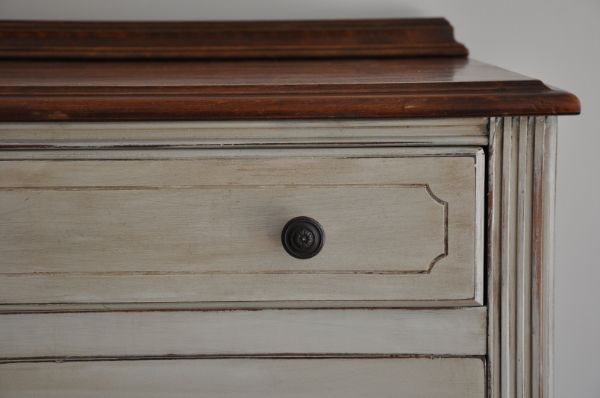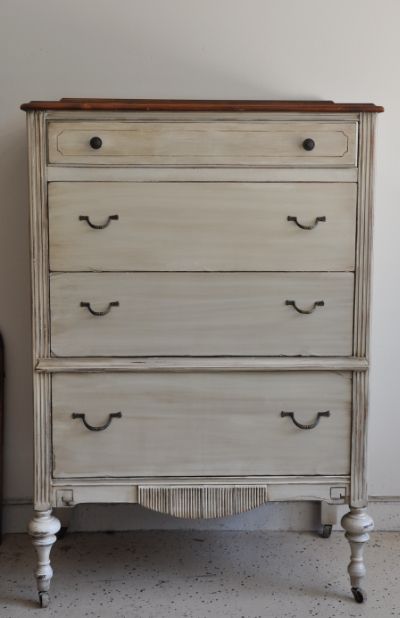 This one will be available through Carver Junk Company!
~Allison
Read more at http://diyshowoff.com/buttons/#PiQLOQDQChbZwI4d.99 http://fabrehabcreations.blogspot.com/2013/06/picture-perfect-vanity-2.html