I flew to Chicago on Friday afternoon to celebrate my sister's birthday. We had planned on thrifting a little bit on Saturday and maybe painting a chair for her desk. I am dying over the Brown Elephant Thrift Store in Andersonville. It had the.most.amazing furniture EVAH! I might even fly down this summer, rent a U-Haul and drive back! Can anyone say obsessed? That's me!
Anyhoo, we ended up bringing this home:
and doing this to it:
It totally goes with her decor, and now it's where her TV sits~
I posted
here
about the chair, piano bench turned coffee table and telephone table turned nightstand. I'm loving the way her place has turned out!
And now I'm STILL in Chicago...my flight got cancelled because of the snow in MN. I am loving spending time here, but I miss my boys! Hmmm...maybe another thrift store trip would make me feel better?
~Allison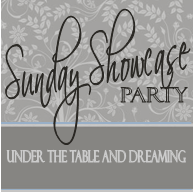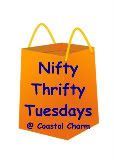 http://fabrehabcreations.blogspot.com/2011/02/birthday-buffet.html