This beast of a dresser had been waiting a long time for it's makeover. It was brought to me in solid condition, aside from the badly peeling veneer on the top.
Before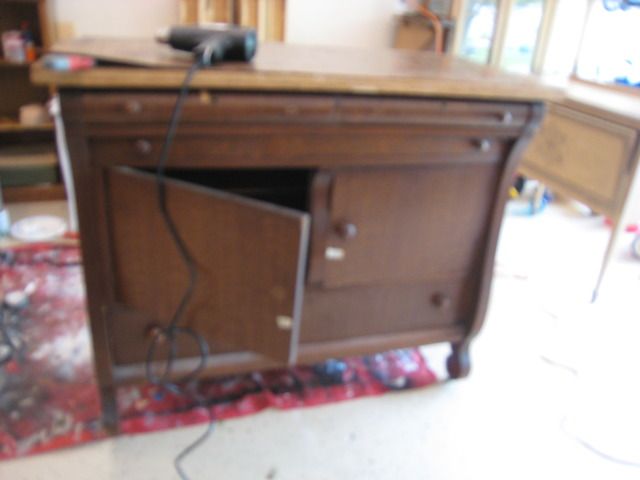 I had no choice but to get out the heat gun and remove the veneer (which, I might add, is actually kind of fun!).
What I did not expect to find, was a gorgeous, solid pine, butcher block top. Seriously. But it couldn't be that easy, right? Not with me. I went about my business...sanding it down and getting ready for stain. At first we (
Shayne
and I) thought we'd lime the top, but after choosing the color I did, we needed to go darker. I ended up with a gummy, tacky mess of 2 coats of liming stain and 1 coat of provincial. After 8 hours it wasn't even near dry and I knew that there had been residual glue left over from the veneer...even after all my sanding.
If you know me or read this blog, you know I called my father-in-law, who graciously came over with his lacquer thinner and quickly took care of the problem. I re-sanded and used Minwax Dark Walnut stain.
For the color of the base, I started with Ben Moore Chelsea Gray, but it was way too green and frankly, lighter than I'd expected. So I mixed in a bunch of black and then used plaster of paris to make it homemade chalk paint. Then I waxed the painted area with Fiddes Jacobean wax. I have to admit, I absolutely love this piece.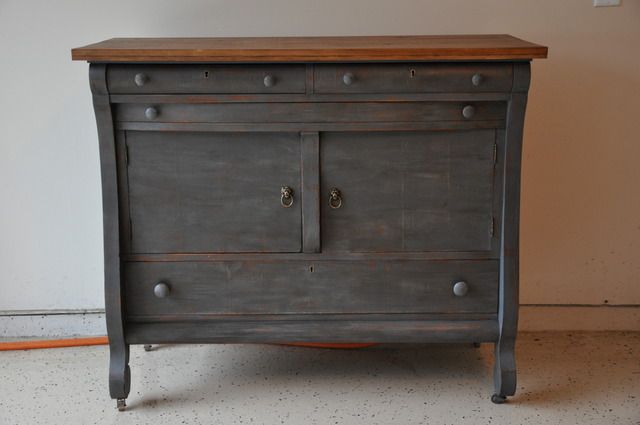 Can you believe this was hiding under the veneer?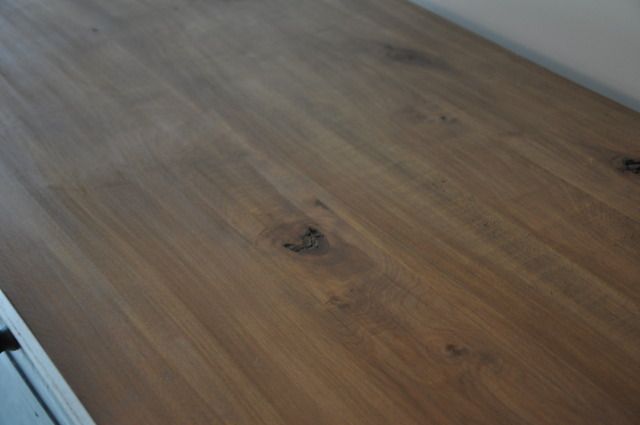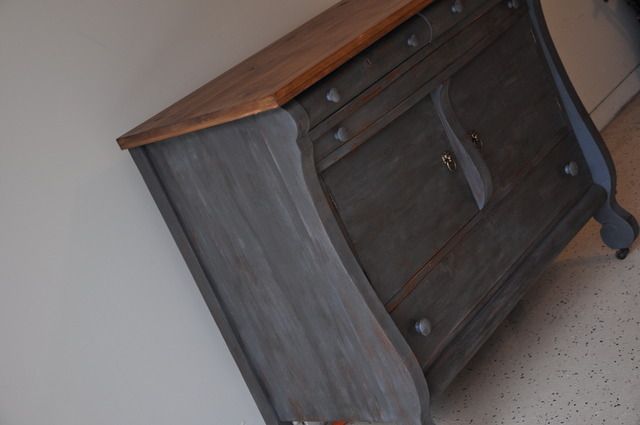 Ok, enough pictures! What do you think?
~Allison