Here are 2 pieces I recently finished! The first, I forgot to take an "after" picture before Shayne took it to her shop...so the picture is from her shop.
Before: A fabulous sofa table or petite desk
After white paint and ebony stain as glaze:
This next piece is such a cute and unique piece...but someone took their faux skills a little far!
Before: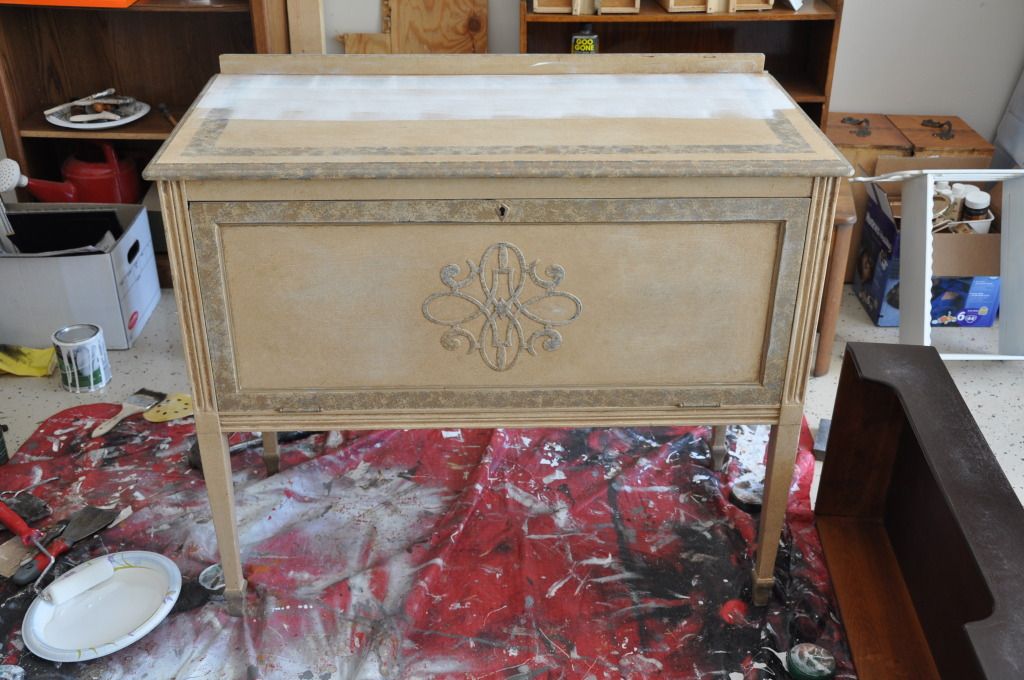 After white paint with walnut stain as glaze: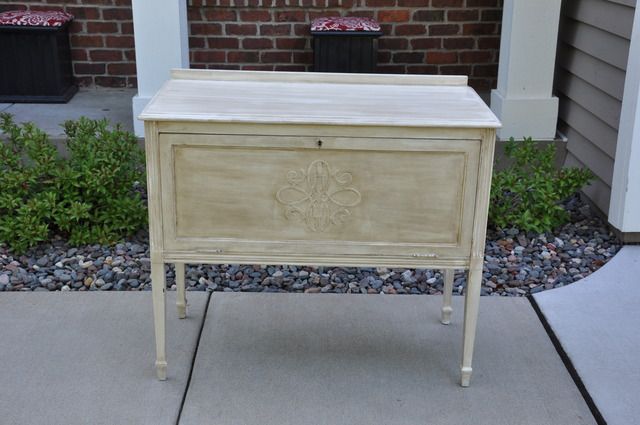 That's all I have for now! Hopefully more later this week!
~Allison